Events? (info in Events topic in Rules and Announcements)
What? How? Why?
Events are topics in which you are allowed to post:
a) in limited period of time,
b) if you are invited (optional, if private event(topic)).
For example
Event: Party at Kurosaki's
Time: from 21:00 to 05:00 GMT
Members: xy, xyz
+ description of event.
It sounds fun, but that's just me. It would bring more dynamics to RPing and forum in general, as well as an easier way for new members to start RPing.

Any other thoughts?
____________________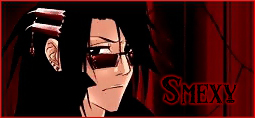 Sunbriel

Owner




Posts

: 243

Character Info
Name: Kuchiki Byakuya
Rank: Captain of 6th Division
Abilities/Items:




Similar topics
---
Permissions in this forum:
You
cannot
reply to topics in this forum